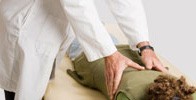 Safe & Effective chiropractic

Chiropractic care is a safe, effective and natural approach to managing pain and other health related issues. We invite you for a complimentary, no obligation consultation today.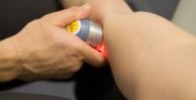 Cold Laser Therapy
More technically named Low Level Laser Therapy (LLLT), this revolutionary treatment utilizes photons of light to augment the body's natural healing abilities. LLLT has been proven to be safe, effective, and painless and is..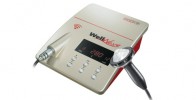 Wellwave acoustic therapy

Gentle Therapy for Chronic Pain. This non-invasive pain relieving technology offers a highly effective alternative to surgery and injections when an injury reaches the chronic, non-healing state.

Welcome to Santa Cruz Chiropractic

Serving Capitola and Santa Cruz areas since 1983, Dr. David Love, Dr. Rick Sproule and Dr. Aaron Van Brunt strive for excellence through superior patient treatment, education and satisfaction.

Within this website you will find all types of health and wellness related information. Information about our office and services, chiropractic, diet and nutrition, back and neck pain, work and auto injuries, a monthly health newsletter and much, much more.

We hope you enjoy the information within and share it with others. Again, thank you for visiting and remember to come back often.
Our Philosophy
Chiropractic is a natural, drug free health care that focuses on correcting the causes of physical problems rather than addressing just the symptoms. Chiropractic is based on a powerful premise: with normally functioning nerves, joints and spine, the body is better able to heal itself, function properly and stay healthy. As chiropractors, we focus on the health of the spine and nerves, and work to restore the health of the entire body, using a personalized approach to overall wellness through spinal adjustments, diet and exercise, good nutrition and stress management. Health is freedom.
Our Goal
To offer people a different paradigm about health and wellness by promoting natural healing with chiropractic, nutrition, and a healthy lifestyle. Through educating and cooperating with our patients and other health care practitioners, our overall goal is to improve our patients' quality of life and enhance their performance at home, work, and play.
Yours in health,
Dr. David Love, D.C.
Dr. Aaron VanBrunt D.C.
Chiropractors
OFFICE HOURS
| | |
| --- | --- |
| Mon | 9:00 am to 6:00 pm |
| Tue | 10:00 am to 2:00 pm |
| Wed | 9:00 am to 6:00 pm |
| Thu | 9:00 am to 2:00 pm |
| Fri | By Appointment |
| Sat | CLOSED |
| Sun | CLOSED |
RECENT NEWS ARTICLES
Most recent newsletter articles...
Click article name to view.
NEWSLETTER SIGN-UP
Sign-up for our monthly health newsletter!